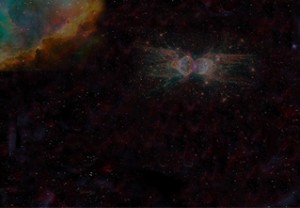 The novel Fractured Horizon has a large number of characters within the book.  This list of players is updated through Episode 9.
Rejected by the Royals, the humans who serve the Adams live in the region of Jackal City outside the Adam Stronghold. Within the Jackals exists a smaller group of Snakes, who can see future possibilities, and Worms, those who are related to the Snakes but never developed their powers.
Snakes & Worms
Denim- Young worm who works for Cinder.  Pug nosed with brown hair and eyes.
Calico- Older, motherly worm who assists Cinder and Javelynn.
Cinder- Shaman of the Snakes.  One of the original individuals imprisoned with the Adams & undesirables. Brown and weathered, uses a cane.  Married to Calico.  Holds the history of his people & their relationship to Kay.
Javelynn- Violet-eyed, young, dark-haired Snake driven into autism by the Adams' attack.