Read the first two books in the Plague Master trilogy
Learn more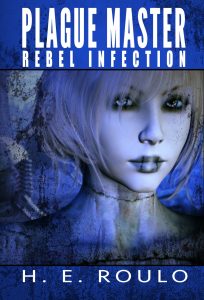 See the  blog tour to celebrate the release of Plague Master: Rebel Infection, now available in print and eBook.
About the Author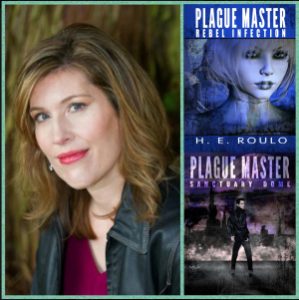 H.E. Roulo is the author of the Plague Masters series. Her short stories have appeared in over a dozen magazines, anthologies, and podcasts. Recent publications include Kill Switch, Crescendo of Darkness, Fantasy magazine's Women Destroy Fantasy special issue, Nature Futures 2, and Blood Type: An Anthology of Vampire SF on the Cutting Edge.
The serialized release of her podcast novel Fractured Horizon was a 2009 Parsec Award Finalist for Best Speculative Fiction Story. She co-hosted the author interview podcast Podioracket.com from 2009 to 2012.
She lives in the beautiful Seattle area with her husband, two children, and a fluffy dog.
Follow Heather on twitter @hroulo or visit her website heatherroulo.com.
Please consider sharing this post and spreading the word.