Here is another of my periodic updates on new and upcoming work.
Fractured Horizon- Is there more?
I have recently received some wonderful comments on my novel, Fractured Horizon. They mean a lot to me and I thank you for your comments, ratings, and questions.
A listener, Steve, made some great observations about the novel. He also asked me a very timely question:
"I always leave a story that I enjoy wanting more, whether in print, audio or film. And that is the way it should be. Then, as so often happens, 'more' is when you finally get it 'less'. So I hesitate to ask … is there any more of Katherine Downs?"
I did not want to make any premature announcements. However, I know that I have been saying I'd have a text version available at the end of this year and planned to have an audio version of the sequel available at the start of 2010. The text version is delayed. In the course of searching for an editor, the partial of Fractured Horizon came before an editor who loved it. The full text is now being considered for publication by a small publishing house.
Naturally I am excited, but it would be premature to celebrate. I do have 40,000 words of the sequel but I have put it aside to work on another book. If Fractured Horizon is chosen to be published it will go through their editing process. It is also quite long, so I know there would be cuts. I think it best to hold off on the sequel until I know what changes are involved.
(and Steve, your other observations were great. I'll address them in their own post in the near future)
Tales of the Children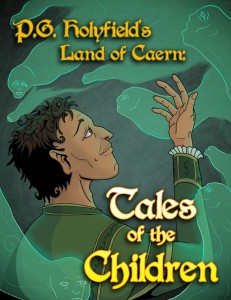 My short story "Feverfew" was accepted by P.G. Holyfield, author of Murder at Avedon Hill, for his Tales of the Children anthology. He plans to do a live vidcast of himself reading the tortured fantasy tale on the evening of Wednesday, December 30th. Following the live reading, after editing, the story will be available  on his RSS feed. I'll see if I can get a copy for us on this web site. At the very least I'll post a link.
P.G. is fun, and at the live reading you have the opportunity to interact and ask questions. If you're expecting my no-nonsense approach to podcasting, such as my Fh episodes or the 20-minute Podioracket.com interviews, then consider this fair warning. P.G. Holyfield moves at a much easier pace.
I'll get you more details as P.G. makes them available.
The Killer with Eyes of Ice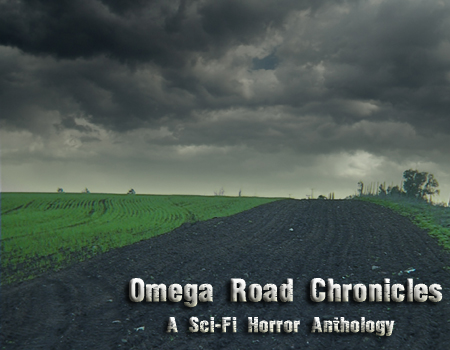 Necropolis Studio Productions closed auditions for my sci-fi/horror audio drama "The Killer with Eyes of Ice" on December 13th and we're eagerly waiting for cast announcements. I know that Alex White, talented author of The Gearheart, tried out for a role. If you haven't listened to his work, you should.
Once the cast is announced they will begin recording. I do not know dates, but am hopeful we can hear the full production, with cast and special effects, some time in February. And if it lives up to my expectations it is going to be award-winning GOOD!
The Rest- Podioracket & Podcrafters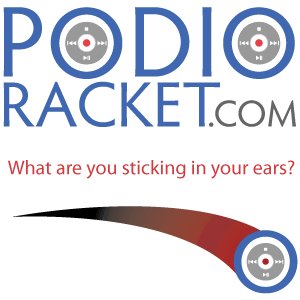 Podioracket.com remains on hiatus, though we've scheduled interviews and blogs during this time so you'll hardly know that Rhonda R Carpenter and I are gone.
Podcasting in Second Life is about to get a boost from the new group Podcrafters. I expect that I'll be announcing opportunities in the coming year. I believe that several members are having open office hours for anyone who wants to drop by, but I'm sticking sincerely to this hiatus so that I can get more writing done! No new projects for me until 2010.