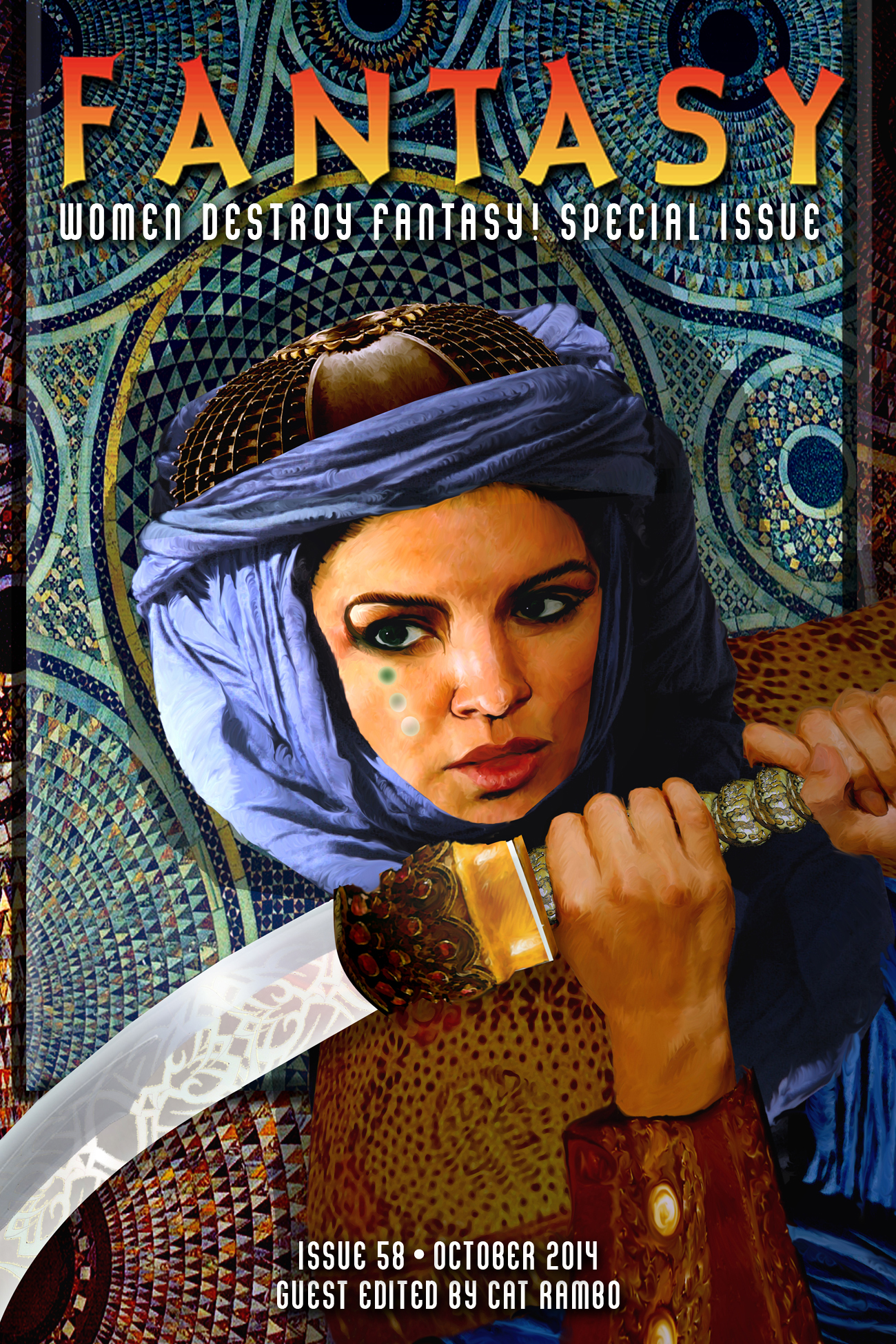 Wonderful news!
Lightspeed Magazine's amazing Women Destroy Science Fiction and Women Destroy Horror series continues with the release of Women Destroy Fantasy. This anthology includes my short story "Making the Cut" and an interview. I'm justifiably proud to be included in such an amazing collection, and can't wait for you to read my short story about a superhero seeking help.
You can find the ebook edition in their ebookstore. Other purchasing options include the trade paperback edition, and all of the Women Destroy anthologies can be found on Lightspeed's new DestroySF website. The issue is also available on Amazon, Barnes & Noble, Kobo, and Weightless Books, all of whose links can be found by going to the issue page and selecting the Purchase button.
Blurb: LIGHTSPEED is an online science fiction and fantasy magazine. In its pages, you will find science fiction: from near-future, sociological soft SF, to far-future, star-spanning hard SF—and fantasy: from epic fantasy, sword-and-sorcery, and contemporary urban tales, to magical realism, science-fantasy, and folktales. Funded as a stretch goal of LIGHTSPEED's Women Destroy Science Fiction! Kickstarter campaign, this month we're presenting a special one-off issue of our otherwise discontinued sister-magazine, FANTASY, called Women Destroy Fantasy!: an all-fantasy extravaganza entirely written—and edited!—by women. Here's what we've got lined up for you in this special issue: Original fantasy—edited by long-time FANTASY editor Cat Rambo—by Kate Hall, H.E. Roulo, T. Kingfisher, and Julia August. Reprints—selected by legendary editor Terri Windling—by Delia Sherman, Emma Bull, Carol Emshwiller, and Nalo Hopkinson. Nonfiction articles—edited by LIGHTSPEED managing editor Wendy N. Wagner—by Kameron Hurley, Galen Dara, Sandra Wickham, Shanna Germain, Sofia Samatar, Kat Howard, and Wendy N. Wagner. Plus an original cover illustration by Elizabeth Leggett.